What is LITE-SOIL?
LITE-SOIL produces underground irrigation systems and water storage.
LITE-SOIL Water storage & irrigation systems are cost-effective, efficient, easy to use and very flexible. Since they bring air and water directly to the roots and also store it there, a lot of water can be saved and you need to water less often.
In addition, the water storage capacity of the substrate and its permeability are improved. Therefore, less water evaporates on the surface and the surface also felts less.
Due to the new shape, LITE-SOIL products do not form any barriers, roots can grow through the nonwoven net, dock all around and thus get all the stored water out when needed. Proven to improve plant growth, especially in less than optimal conditions.
Our products are available in 100% biodegradable or permanent.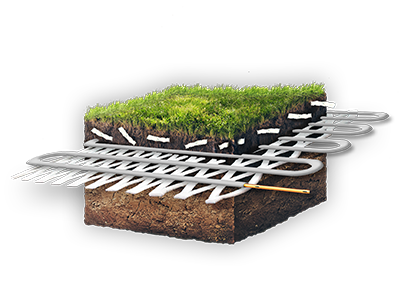 LITE-SOIL products have clear advantages over many conventional products:
10 l LITE-STRIPS can store up to 9 l of water!

The water goes exactly where the plants need it: To the roots.

LITE-SOIL is produced in Austria and Europe.


LITE-

SOIL

products

can save water and

Air at the

same time
store and transport.

Easy to install at any desired depth!

Water storage capacity of soils and substrates is increased – sponge city principle
Water storage close to the roots

Less drought stress for plants

Excellent water storage

High water conductivity

Reduces the maintenance effort

Protection against erosion

High ventilation effect

Sustainable greening

Cost-effective

Water savings of up to 70 %

Easy installation

Installation at any desired depth

Three-dimensional laying

High flexibility



Low weight

High water conductivity

Reduces the maintenance effort

Protection against erosion

High ventilation effect

Sustainable greening

Cost-effective

Water savings of up to 70 %

Easy installation

Installation at any desired depth

Three-dimensional laying

High flexibility

Low weight
Materials
LITE-SOILproducts are made of one of the following three materials: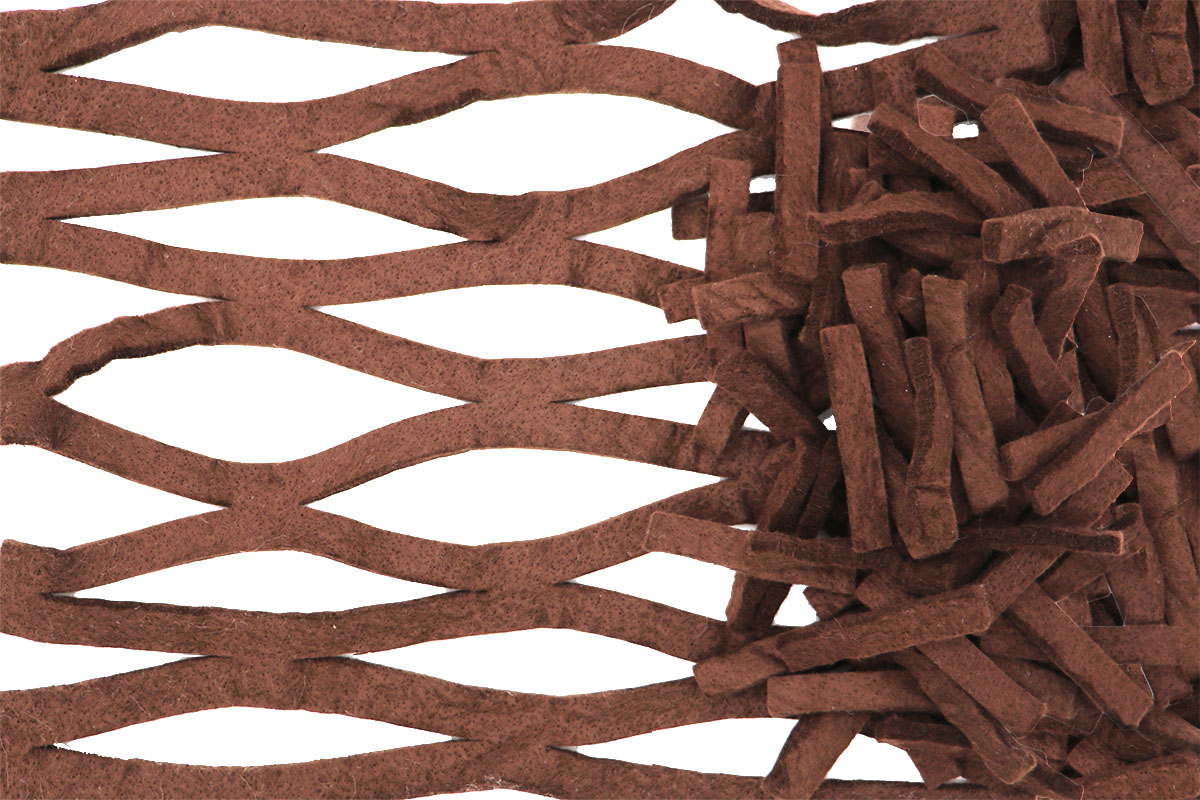 BIO1
Bio1 stands for all our products that are made from 100% cellulose fibres, in simple terms from wood.
This completely biodegrades after approx. 1 season up to 2 years. Ideal, therefore, for annual plants (flowers, tomatoes and other vegetable plants) or because you only want to support plants, rolled lawns or green slopes in the vegetation phase.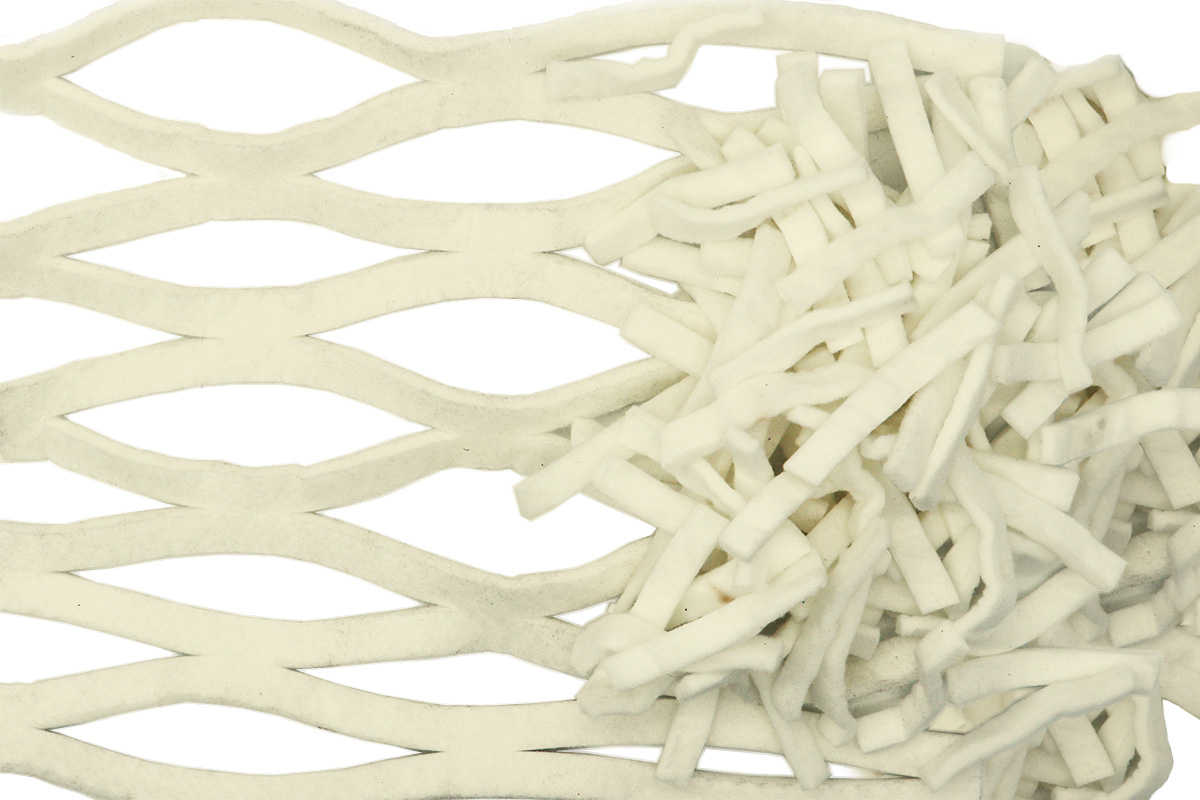 BIO5
Bio5 stands for all our products, which are made of 30% cellulose fibers as well as 70% PLA (polylactide).
This completely biodegrades or composts after approx. 5-10 years. Ideal, therefore, for all types of plants, including perennials or because you want to reuse the water storage several times even for annual plants.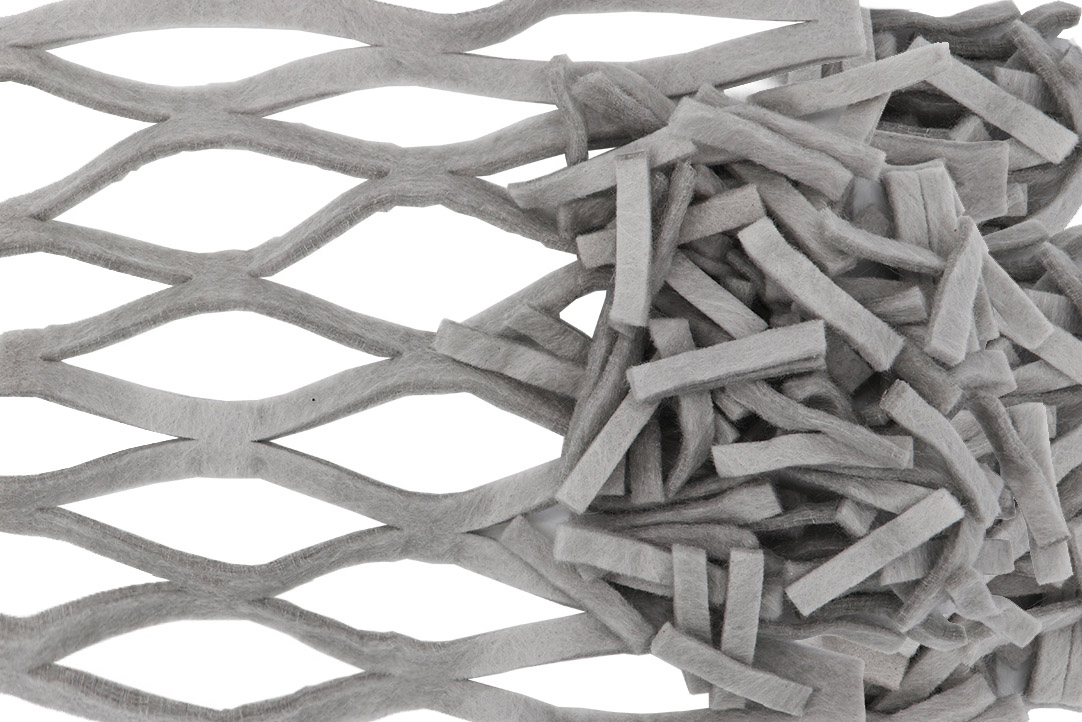 PP
PP stands for all our products, which are made of 100% polypropylene.
So ideal for all kinds of plants, especially perennials or because I want to use the products again and again. Incorporated into the soil, the nonwoven functions permanently as a water storage.
Of the LITE-SOIL materials, PP is the most durable.
the team
LITE-SOILconsists of a team based in Vienna, Austria.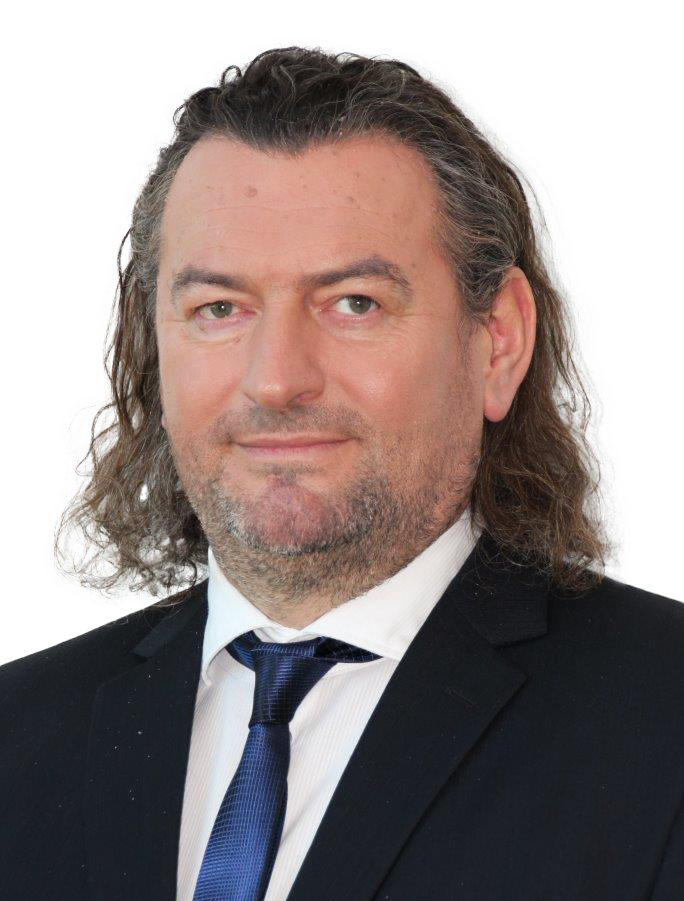 Answers to your questions
What makes LITE-SOIL unique?
LITE-SOILproducts are strips (LITE-STRIPS) and nets (LITE-NET) cut from thick water storage nowovens or drainage mats. They consist of environmentally friendly, high-strength and rot-proof geotextiles/nonwovens made of sustainable polypropylene or biodegradable source materials such as wood fibre fleece or PLA. Since these fine-fibre water storage nonwovens consist of up to approx. 90% open, interconnected air pores, they can drain air and water very well on the one hand and also serve as a water storage.
How much water can LITE-SOIL products store?
LITE-SOILproducts consist of up to 90% open pores and only about 10-15% of solid material. Depending on the thickness of the nonwoven, up to 10 l/m² of water is stored in the pores. When pulling apart a LITE-NET– e.g. to 3 times the area – the storage volume is then distributed accordingly.
Can water be saved by using LITE-SOIL products?
Yes. The fact that LITE-SOILproducts quickly channel water into the subsoil and distribute it over a large area underground, significantly less water evaporates on the surface.
What degradable products are there?
LITE-SOILproducts can be made of either highly durable polypropylene fibres or biodegradable natural fibres, depending on yourneeds. Bio1stands for 1-2 years,Bio5stands for 5-10 years.
Which product is suitable for permanent use?
The polypropylene version has a permanent effect in the soil. If at some point it is desired to separate LITE-STRIPSfrom soil, this can easily be done by using a coarse sieve. The LITE-NETcan simply be pulled out of the ground again.
How can I become a distributor?
You can send us a contact request via our "contact form", which can be found on the "dealer page". We will get back to you as soon as possible.
What is new about LITE-SOIL?
LITE-SOIL products are made of materials that have been tried and tested for many years in a completely new form. The geotextile water storage nonwovens used are adapted to the soil structure. By being cut in a net or strip shape, they no longer form a barrier for roots and worms. That is to say, LITE-SOIL Products can be installed at any level – e.g. root-deep and thus optimally adapted to the plants.
Where can LITE-SOIL be used?
Aerifications
Tree nurseries
Construction sites – Root protection for trees
Tree root vents
Slopes
Green roofs
Landfills
Erosion protection
Driveways and pavements
Cemetery planting
Silt drainage for filter basin
Football pitches
Gardening and landscaping
Golf courses
Raised planting beds
Sunbathing areas
Side streets
Parking areas
Constructed wetlands
Through planters
Plantagen
Grass pavers
Lawn greening
Riding arenas
Roll lawn
Athletic field greening
Ski slopes
Dams
Road and railway embankments
Bank protection
Vegetation and base layer
Event locations
Infiltration basin
Infiltration of precipitation water
Viticulture
Desert greening
Why are our products thicker than standard nonwovens?
Typically, geotextile nonwovens used in earthworks are approx. 1.5 to 2 mm thick. If the fine particles of the soil penetrate up to e.g. 0.5 mm deep on both sides of a 1.5 mm thick nonwoven, only a minimal core of 0.5 mm, i.e. 33%, remains open.
However, LITE-SOILproducts are between 3 and 10 mm thick. If the fine parts of the bottom penetrate 0.5 mm deep on both sides at 10 mm, a core of 9 mm remains, i.e. 90% open. Accordingly, LITE-SOIL products store or transmit disproportionately more air and water than the usual thin nonwovens.
Since the water storage nonwovens used consist of approx. 80-90% open, interconnected air pores, a 9 mm thick core corresponds to an approx. 8 mm internally open tube (or a tube with 10-12 mm external diameter). Accordingly, the water storage capacity of a LITE-STRIP with a thickness of 10 mm roughly corresponds to a hose with a diameter of 10 mm.
What depth is required for installing Lite-Drains?
LITE-SOIL Products can be inserted into the soil at any depth – optimally adapted to the respective plants – as well as wavy or multi-layered.
How can Lite-Drains be used 3-dimensionally?
LITE-STRIPS are mixed into a layer of soil, e.g. 30 cm thick. LITE-STRIPS not only store water, but also improve the transmission of water throughout the soil layer.
The LITE-NET conducts water even better, they can be laid on an undulating surface and covered with soil, for example. They can also be pulled upwards at points through the still uncompacted earth fill using hooks. Thus, they can take in air and water at the high points and distribute it over a large area in the network underground in 3 dimensions.
Was sind LITE-STRIPS?
The LITE-STRIPS are mainly used to store water. To do this, mix the thick nonwoven strips into the soil. Up to 90% of the nonwoven volume can be filled with water and thus help plants through longer dry periods.
For green roofs, the high water absorption capacity of the leads to a large weight advantage compared to conventional materials (e.g. clay pellets).
For aeration of the turf or after aeration with compressed air, the LITE-STRIPS are inserted vertically into the subsoil from above. The water absorbed at the surface, as well as the air, is conducted through the pores of the LITE-STRIPS into the subsoil. This prevents matting and guides the roots deeper into the soil. This novel form of aerification offers many years of benefit.
What is LITE-NET?
Was ist LITE-NET?
Das sehr gut Wasser und Luft leitendene LITE-NET dient zur Belüftung und Bewässerung von Pflanzenwurzeln. The nonwoven nets, simply covered with soil, can be raised to the surface in places.
Dort nehmen sie Luft und Wasser in sich auf, um es rasch und großflächig unterirdisch in der Wurzelebene zu verteilen.
Bei Böschungsbegrünungen the water-retaining LITE-NET is laid out on the top layer. Das extrem flexible Netz passt sich perfekt dem Boden an, fördert Pflanzenwachstum und reduziert eine mögliche Erosion. An investigation by the University of Natural Resources and Applied Life Sciences, Vienna, found that the LITE-NET due to the significantly higher water storage capacity has an approx. 50% higher greening effect than coir matting.
In what form are LITE-SOIL products
LITE-STRIPSare delivered either in small or big bags.
LITE-NET is available as a ready-made product or in roll form. You can easily cut the nonwoven net from the roll at any time using scissors or a knife.
The closed delivered LITE-NET (e.g. 1.2 m wide, 20 m long on a roll) can be pulled apart to several times its width. The maximum width (e.g. 7.0 m) is specified in the data sheet. Also the maximum area (e.g. 80.6 m²) that can be covered with the net. The maximum area is not reached at the maximum width, but at a slightly smaller width (e.g. 5.2 m).
What is BLUELITE-NET?
BLUELITE-NET for active subsurface irrigation is our latest innovation. The disadvantage of conventional underground irrigation hoses is the poor and uneven distribution of water when soil properties change, as well as the risk of clogging.
Common full-surface irrigation mats have the disadvantage that they hinder the deep growth of plant roots and do not supply young plants with sufficient water, i.e. additional and expensive irrigation from above is often necessary in the vegetation phase.
These disadvantages were solved by our BLUELITE-NET a combination of an irrigation pipe, anonwoven strip along it (nonwoven covering) and a water-distributing textile drainage or irrigation net laid in the ground. Through the sheathing thousandfold sich die Kontaktfläche des Wassers zum Boden. The water is directed from the irrigation hose via the nonwoven strip by means of capillary action into the irrigation net and from this over a large area into the soil or to the plant roots.
A new feature of our innovationBLUELITE-NET is that plant roots are also irrigated during the vegetation phase. No drying out can occur and above-ground irrigation is no longer necessary in the vegetation phase. The BLUELITE-NET can be inserted into the soil at any depth – optimally adapted to the respective plants – and also in undulating or multi-layered form. A mix of plants (plants with different root depths, e.g. large trees, small-medium-sized flowers, grasses, etc.) is now also possible. The goal of sustainable greening is thus achieved.
In addition, the BLUELITE-NETcan also be used to drain soils (e.g. on an embankment wall or in tree pits). In this process, water is collected by the net and drained into a deeper drainage pipe by means of capillary action.
The advantages in detail:
Extremely high greening effect
Permanent, sustainable greening
Roots can grow unhindered through the openings of the nonwoven net
All the stored water is available to plants, as the roots can also easily reach the underside of the nonwoven net
The roots can grow around the nonwoven net and thus use it as an anchor and increase the static stability.
Living creatures such as earthworms can also pass through without any problems
The nonwoven nets can be installed in any plane or also at an angle or in waves.
If the waves reach the surface, additional rainwater can be absorbed into the network there and distributed over a large area underground. This also reduces matting on the surface
The irrigation hoses can be placed at high points. If the nonwoven net is then installed in the ground at an inclination of e.g. 3° downwards away from the irrigation pipes, the water is distributed over an even larger area in the nonwoven net due to gravity.
When used on slopes or greened pitched roofs, the nonowven net can improve the slope statically as a tension element
The fleece net can be installed at a shallower depth than the usual irrigation mats, so that plants can also be irrigated during the vegetation phase
The air-loosening capacity of the net also improves the ventilation of the substrate
Additional materials such as super absorbers, wood ash, permanent fertiliser, powder from mycorrhiza fungi, seeds, moisture meters, humus, algae powder can be incorporated into the fleece net to achieve an even higher greening e.g. in desert-like areas.
Invisible irrigation due to underground installation, no damage possible, sports facilities, lawns, golf courses etc. can also be in use during irrigation
Cost-effective due to net shape (less material consumption), longevity of the system, no maintenance costs, no additional above-ground irrigation necessary in the vegetation phase, overall water saving, low transport costs due to less material (due to net shape less material, irrigation from above not necessary, no maintenance, water saving…..)
What is the function of the non-woven protective tissue for BlueLite-Net?
TheBLUE LITE-COVER for the irrigation pipe has several functions:
Protection of the openings of the irrigation pipe against the ingrowth of plant roots
Protection of the openings of the irrigation pipe against clogging by fine soil particles
Water distribution in longitudinal direction of the irrigation pipe (important for soil mix)
Contact or water transfer to the distribution network
thousandfold increase of the contact surface of the water with the ground
Mechanical protection of the irrigation pipe
If the irrigation pipe fails, it can be replaced in-situ with a new one
At what depth should the irrigation pipe be located on the BLUELITE-NET?
Basically at root depth, in soils rich in fine particles it can also be placed below.
If soil cultivation equipment is used later, the irrigation pipe should be below the depth of use.
Wie groß sollte der Abstand zwischen den Bewässerungsrohren für BLUELITE-NET sein?
The spacing depends on the soil type and the application. As a rule, approx. 50 cm is recommended. In relatively impermeable soils or on slopes, the distance can also be extended.
What is the BLUELITE RING?
For existing trees, the BLUELITE-RING (a variant of the BLUELITE-NET without LITE-NET) -a fleece-covered irrigation pipe – in a ring around the trunk at a depth of approx. 5-10 cm and connected to a spur line.
Advantages: No clogging of the irrigation openings by roots or fine particles. The escaping water is distributed capillary in the nonwoven covering and irrigates the surrounding area evenly over a very large contact area. Protection of irrigation pipes against vandalism and UV influence. Personalkosten und Wasserverbrauch werden deutlich reduziert.
What is BLUELITE-AGRI?
Specially designed for retrofitting to existing plantings and for larger green spaces and fields, our cost-effectiveBLUELITE-AGRI active underground irrigation is a nonwoven-covered pipe that can also be laid in the ground without a distribution net. The simplest option for installation is offered by devices for slot drains.
BLUELITE-AGRIis a cost-effective combination of a drip irrigation pipe with a protective, distributing and water-retaining nonwoven cover and is inserted underground into the soil at root depth.
BLUELITE-AGRIis intended for use on existing vineyards, vegetable gardens, orchards or fields. They can also be used for any lawn, trees, bushes or in larger through planters.