LITE-SOIL products are novel textile-based water storage and distribution systems. They not only store water directly at the roots, but also bring air, strengthen the soil, increase the greening effect but reduce water consumption, surface felt, erosion and labour.
Our three product groups for better greening are LITE-NET, BLUELITE-NET, BLUELITE-RING and LITE-STRIPS. Brand new are SALFIX-MAT, BLUELITE-AGRI and LITE-ROOTPROTECT.
The LITE-SOIL products are based on water storage mats that have been tried and tested over many years. These environmentally friendly and high-strength geotextiles/fleeces are made of sustainable polypropylene or biodegradable/compostable raw materials such as wood fibre fleece (approx. 1 year) and PLA (approx. 5-10 years). As these nonwovens consist of up to 90% open, interconnected air pores, they are very good at capillary transfer of air and water and also serve as effective water storage.
Due to the novel design as net (LITE-NET) or as stripes (LITE-STRIPS) many new application possibilities as well as immense advantages result.
You can obtain these cost-effective LITE-SOIL products – according to your requirements – in various sizes, colours and materials.
LITE-STRIPS
The water reservoirs close to the roots
The 7 cm long LITE-STRIPS make dense soil more permeable and serve mainly as water storage and substrate improvement. For this purpose, the thick fleece strips are mixed into the soil to root depth (depending on the application, between 2 and 10 % volume for planters or 0.5 – 1.0 l/m² for lawns). Up to 90 % of the fleece volume can be filled with water, thus helping plants to survive longer dry periods.
Depending on the variant – biodegradable or non-biodegradable – LITE-STRIPS can be used in a wide variety of applications, especially for plant troughs, rolled turf, green roofs, sports fields, lawns, raised beds and aerification.
LITE-CUBES are available in a special small cube shape for spray greening, green roofs, growing pots and aerification.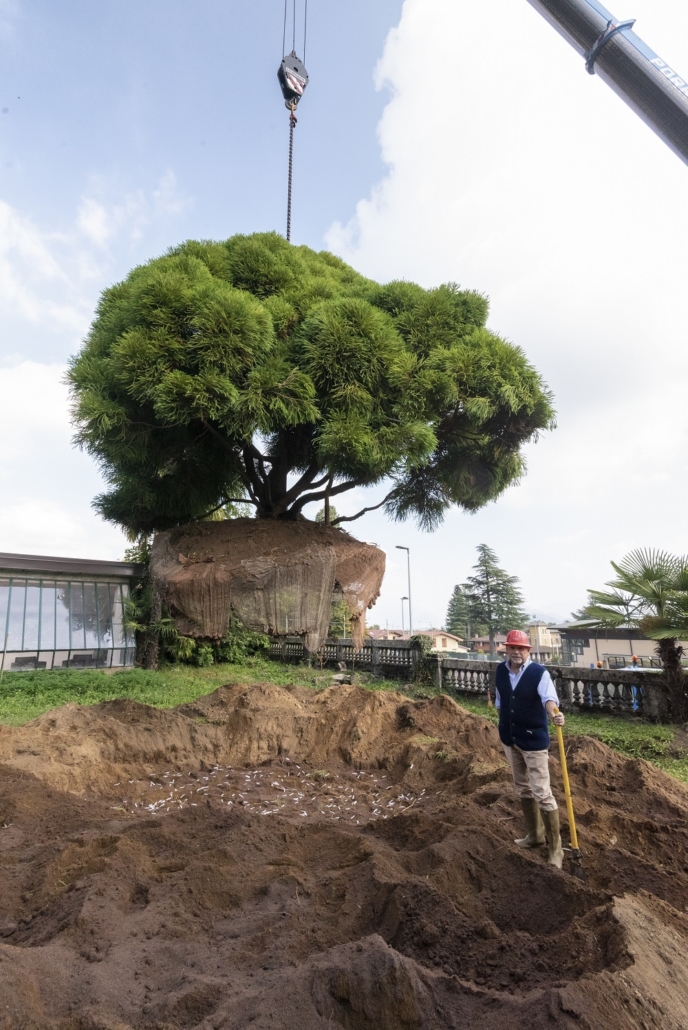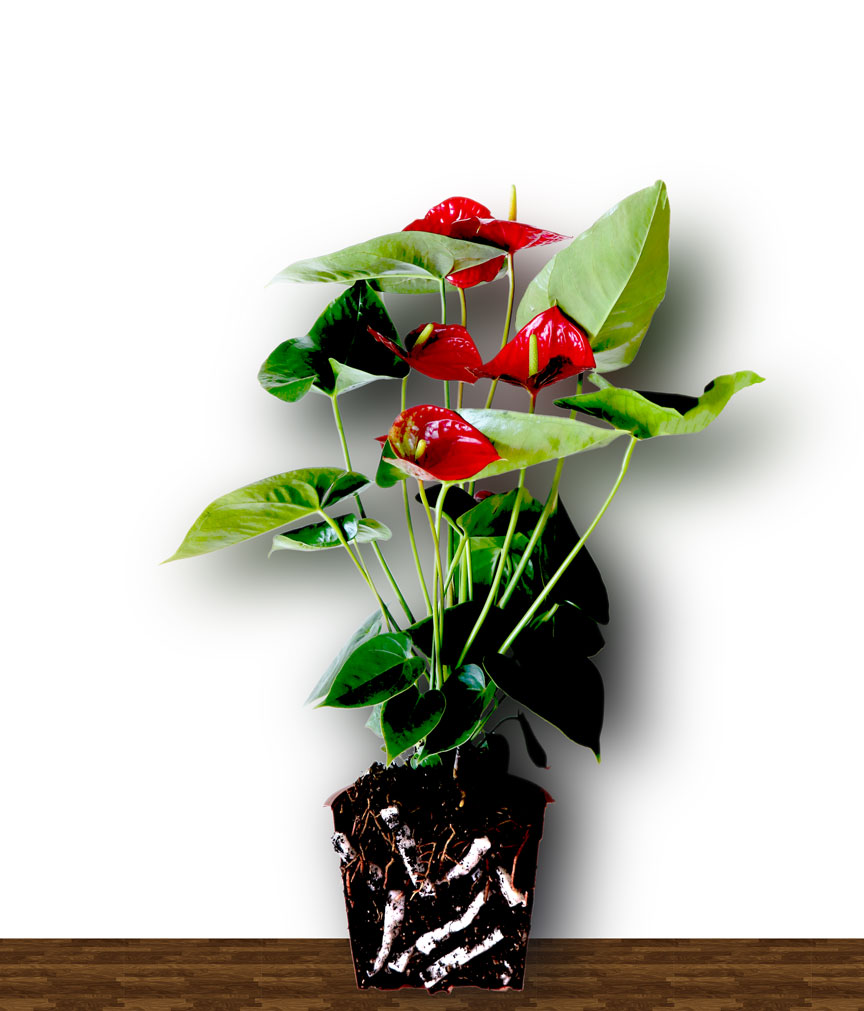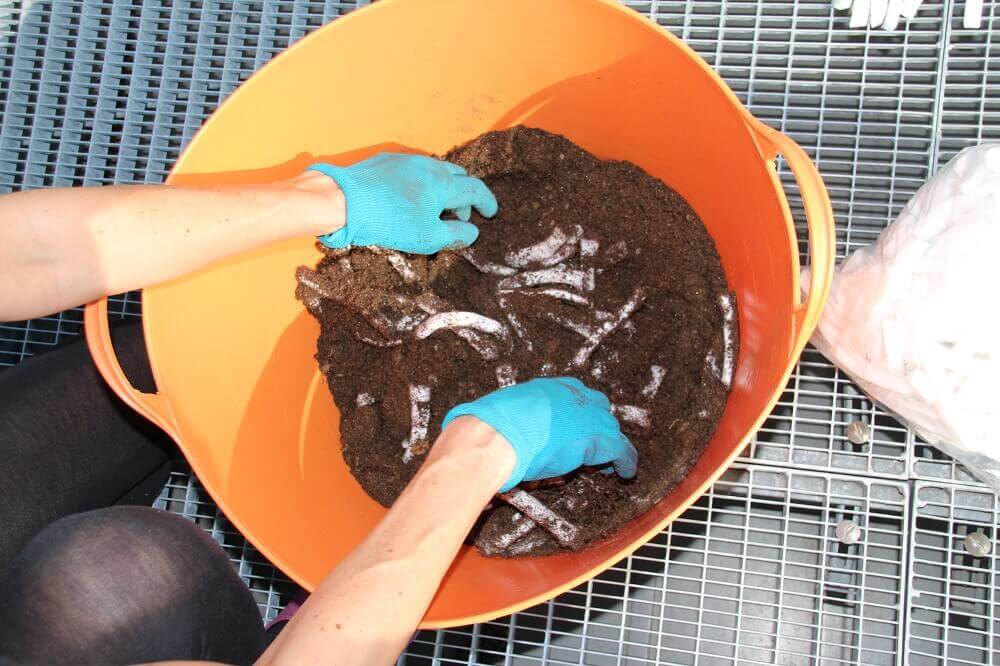 LITE-NET
The water distributing net
LITE-NET, which is installed root-deep in the ground, works like networked water veins. It distributes air and water over a large area at root level and serves as a water reservoir. If required, all the water is available for the roots, since the open net structure allows roots to grow through it without any problems and dock to the fleece all around. A very flexible, 3-dimensional installation is also possible. The 8 mm thick basic version stores up to 7 l of water per m².
In addition to the standard mesh size C20 with a diameter of approx. 13 cm, there are also smaller meshes C14 with a diameter of approx. 9 cm available for e.g. embankment greenery or growth nets.
The biodegradable LITE-NET is used for e.g. embankment greening, growth nets and distribution nets for trees, raised beds and larger plant troughs, vegetable beds or lawns.
The permanent variants are used e.g. as a distribution component for underground irrigation systems, as well as for sports fields, green roofs, tree pit inserts, vineyards, lawns, embankment greening and filter basins.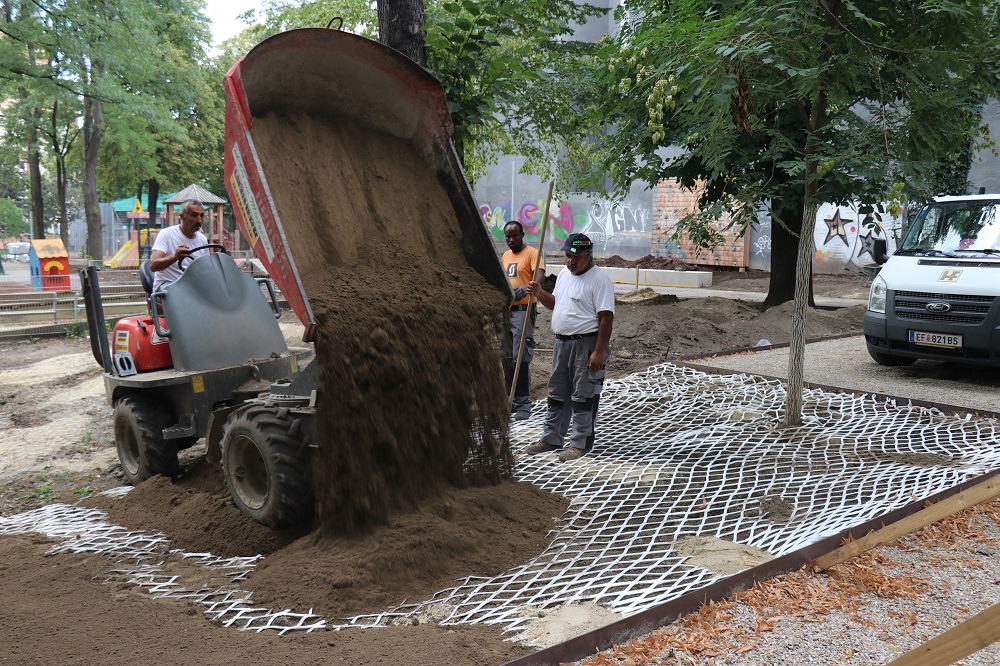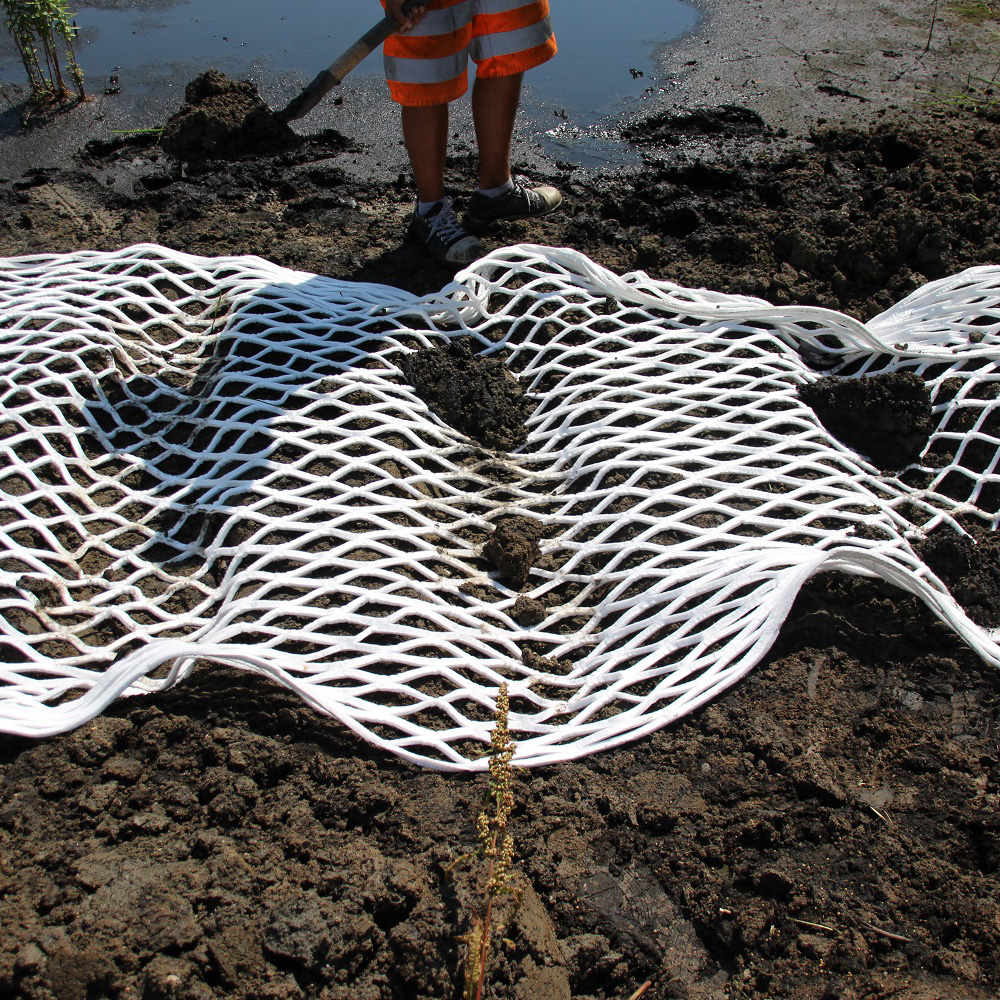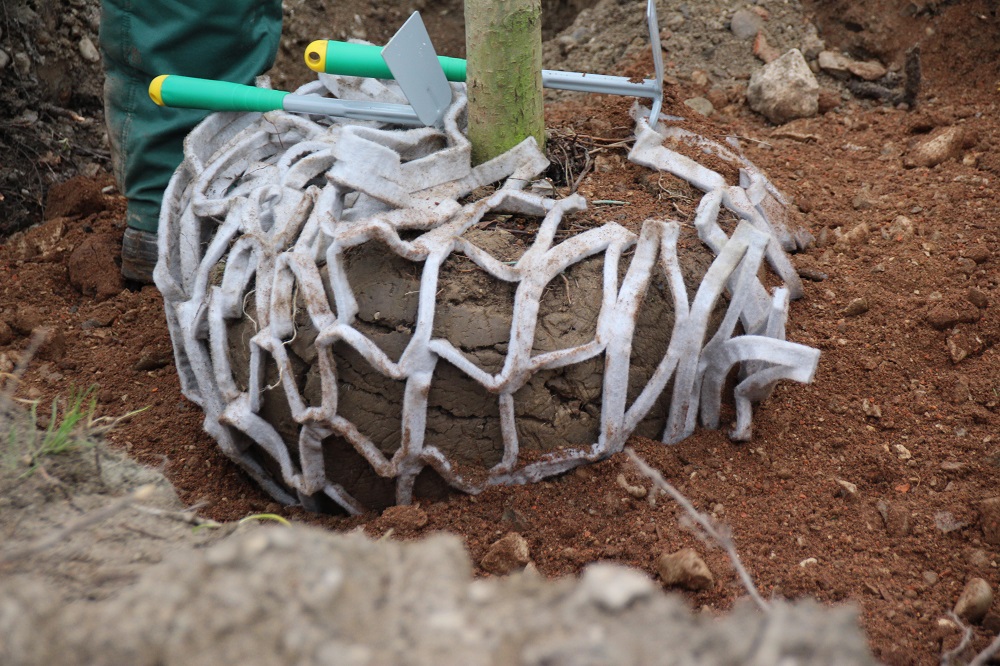 BLUELITE-NET
The active subsurface irrigation
The active BLUELITE-NET system is a completely new and technically improved solution for water-saving underfloor irrigation for e.g. trees or sports fields.
It consists of a drip irrigation tube which feeds water into a protective geotextile cover (BLUELITE-COVER) and further into a LITE-NET, where it is distributed over a large area at root depth. The geotextile coating distributes the water linearly along the irrigation tube, while increasing the water / soil contact area by a factor of 1,000 and protects the tube openings against root ingrowth and blockage caused by soil fines.
Subsurface irrigation eliminates evaporation, felting and surface waterlogging, reducing the cost of surface treatment. Irrigation is possible at any time and throughout, even if the lawn is being used or mowed. Because of the open and flexible shape of the net, there is no barrier at all; it can be laid at any depth, as plant roots can easily grow through or anchor themselves around the net, thus extracting 100% of the water stored in the net when needed. Even during the growth phase or in a plant mix, the plants are optimally supplied. Compared to spray irrigation, up to 70% water is saved.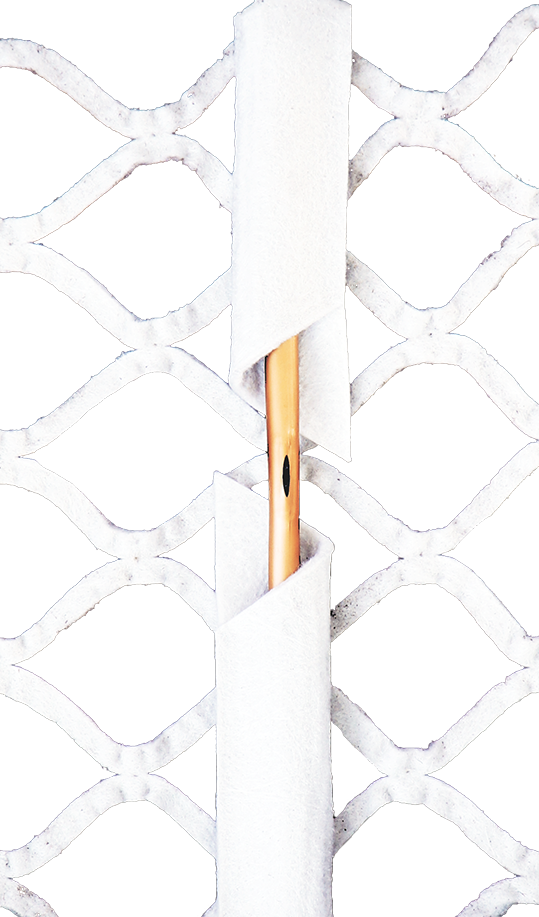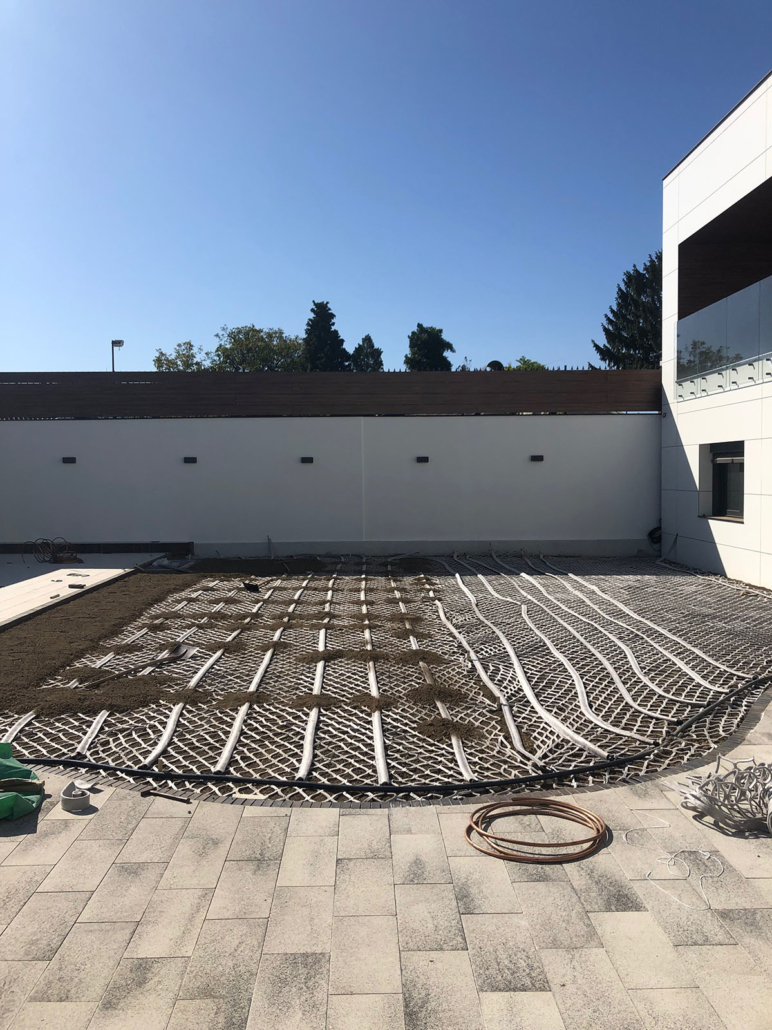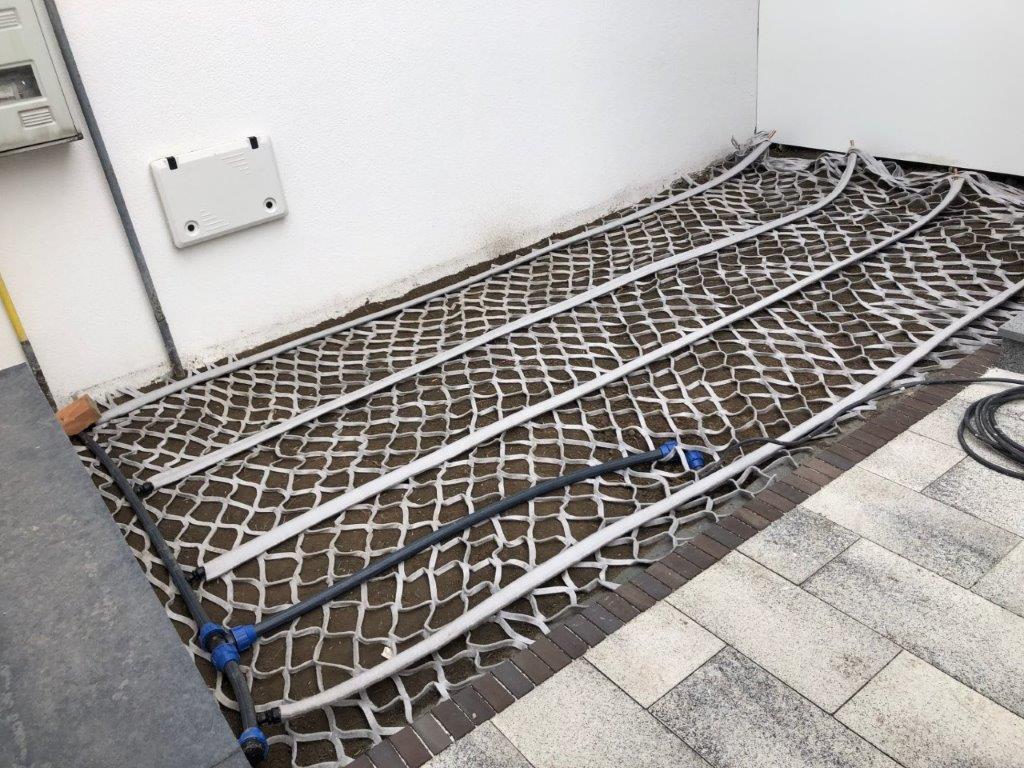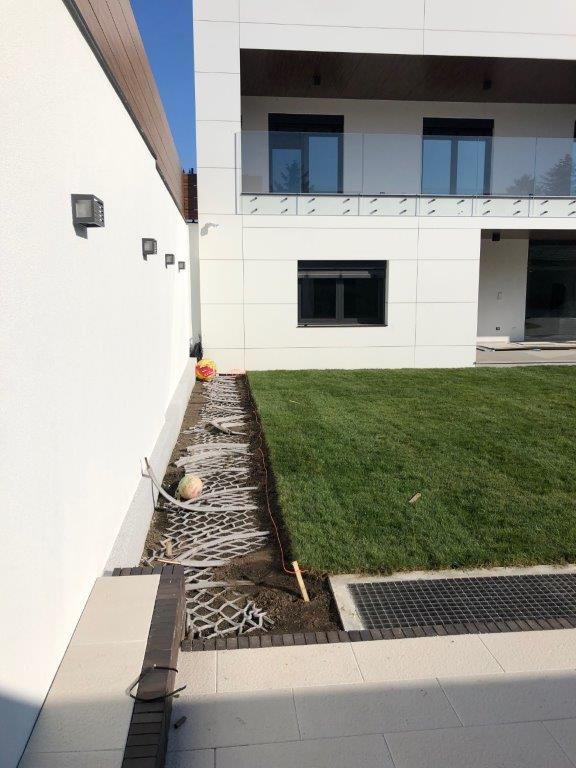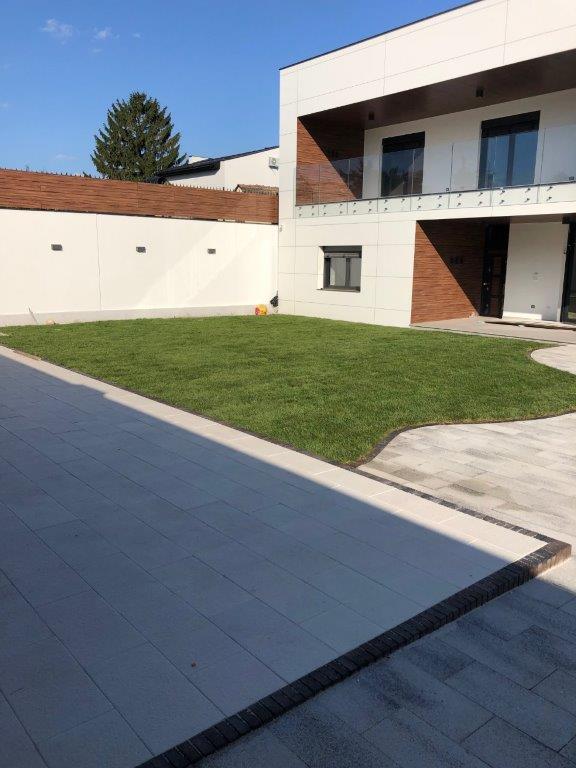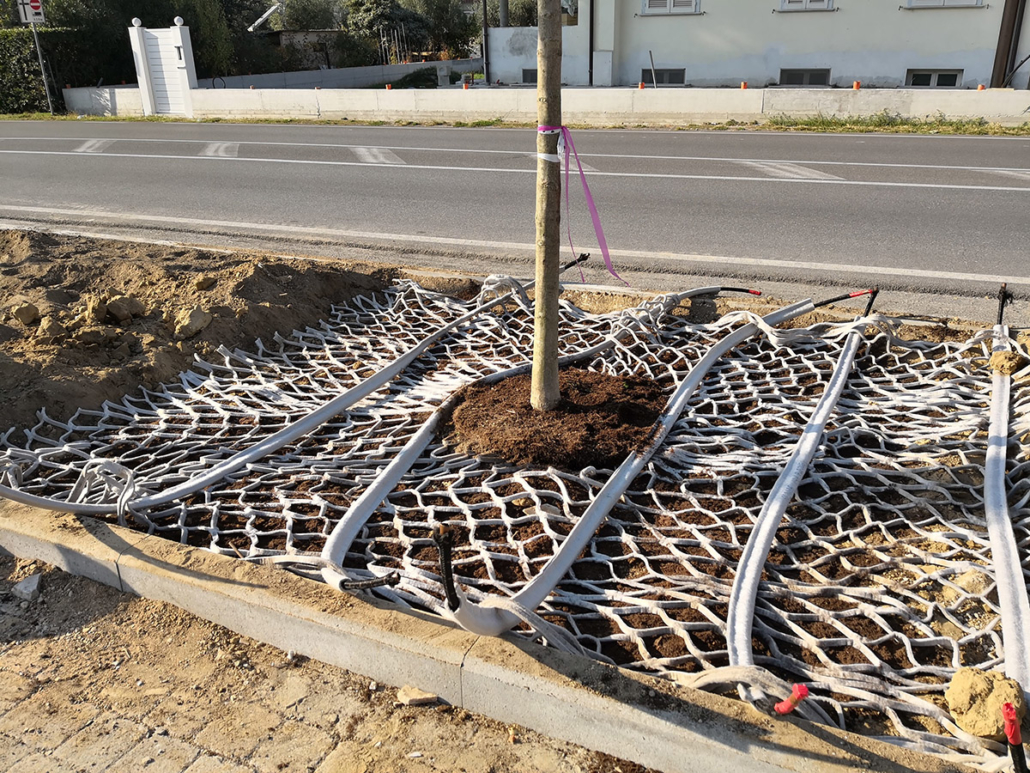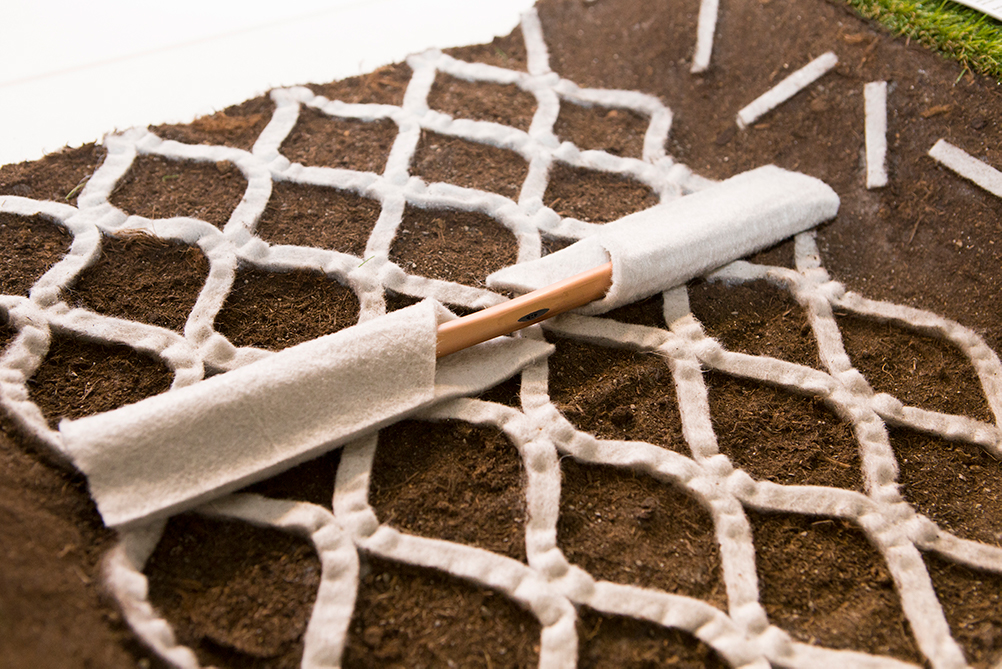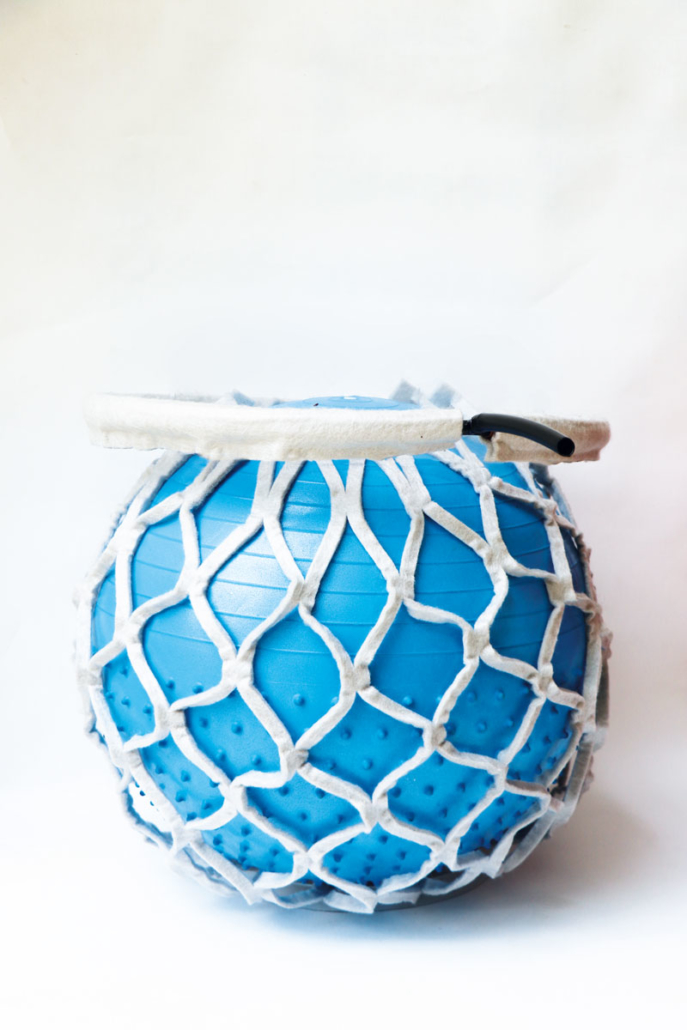 BLUELITE-AGRI
The flexible water distributor
BLUELITE-AGRI is a cost-effective combination of a drip irrigation hose with a protective, distributing and water-storing fleece coating and is installed underground at root depth in the soil.
BLUELITE-AGRI is intended for use in existing vineyards, vegetable and fruit plantations or fields. It can also be used on any lawn, trees, bushes or in larger plant troughs.
Most damage to trees occurs on construction sites. Although the protection of trees is prescribed by numerous laws and standards, roots are often ruptured and damaged by construction vehicles.
The consequential damage is enormous and can lead from dying to the falling of the tree.
Our LITE-ROOTPROTECT consists of a 10 cm wide roll made of a 100% biodegradable water storage geotextile. It is simply wrapped around the exposed roots and moistened.
ADVANTAGES
Protects not only against sun and against damage, but keeps the roots permanently moist! LITE-ROOTPROTECT is 100% biodegradable and therefore does not need to be removed.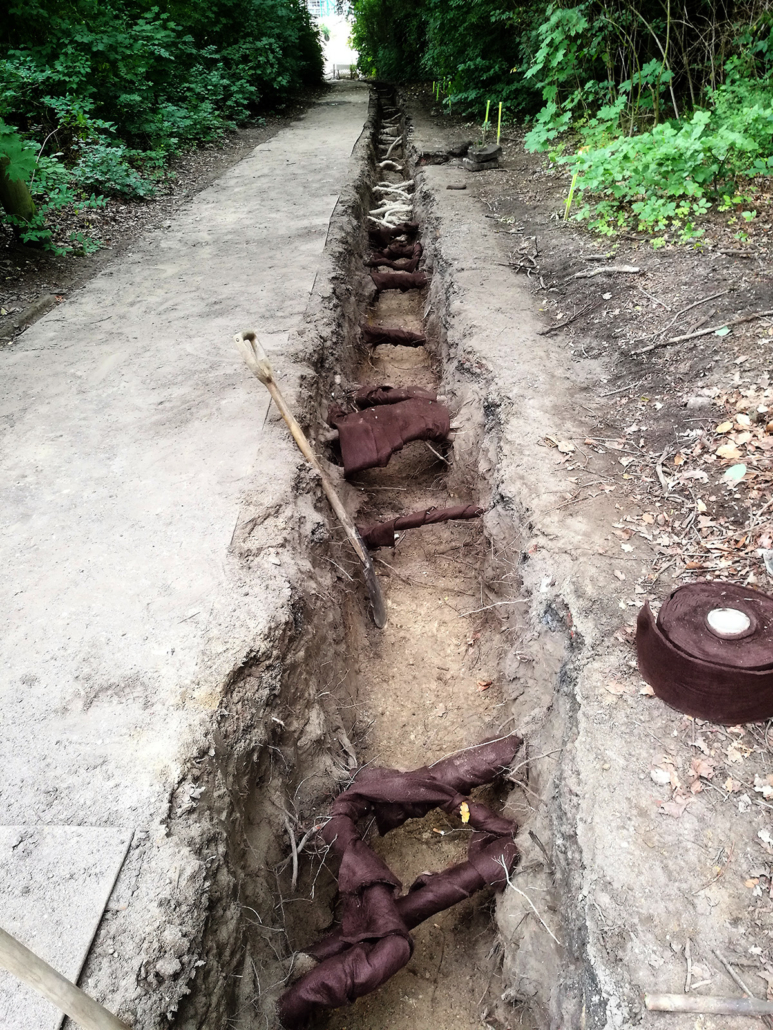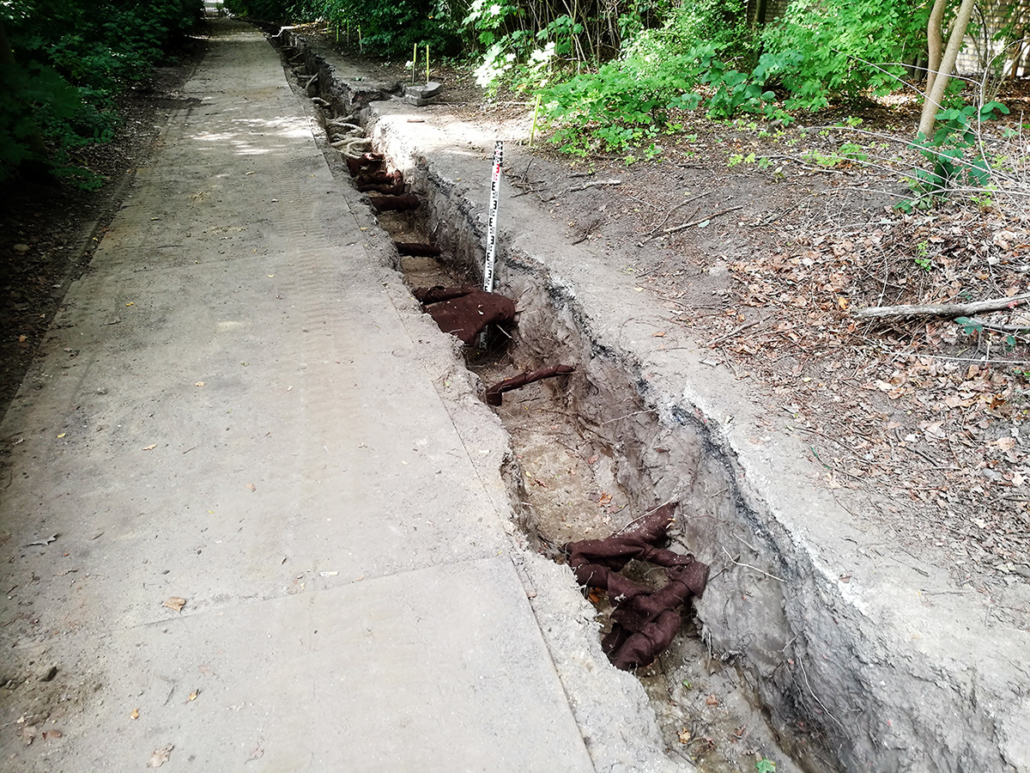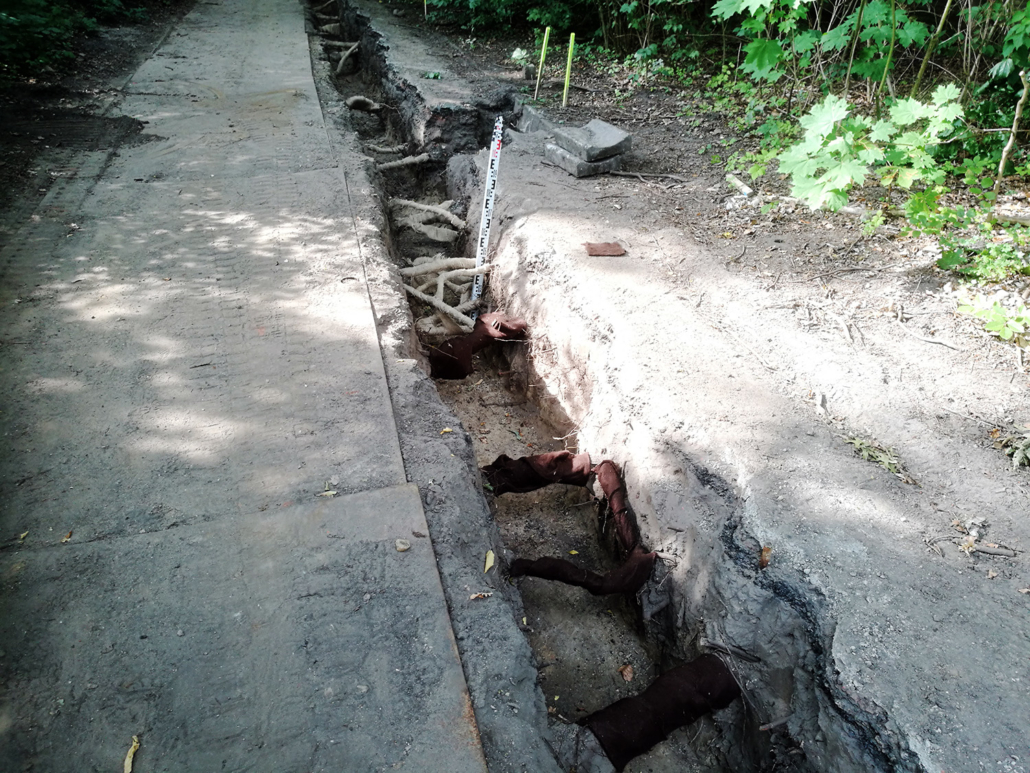 SALFIX-MAT
The filter mat for protection against road salt
SALFIX-MAT is simply inserted into the tree disc – the water-permeable filter mat binds road salt for many years. This prevents damage to trees and compaction of the soil.
Trees survive the winter sustainably and new plantings are avoided.
ADVANTAGES
+ Reduction of tree damage and soil compaction
+ Simple applications
+ Cost saving by avoiding new plantings